•  General Purpose for the field: To Create a truly Autonomous Physical Therapy practice by advancing the Physical Therapist as the provider of choice for Electrophysiological, Neuro-musckuloskeletal Ultrasound Imaging and Vestibular Testing technologies
• Purpose for our Colleagues: To help our Partner Colleagues offer valuable diagnostic services to their community, help thousands of people and generate significant additional revenues for their businesses.
• Purpose for our MD/DO Colleagues: To furnish doctor clients throughout the country with reliable, up to date Neuro-Musculoskeletal Diagnostic services. Improve the image and financial status of their practices and help patients achieve accurate diagnostic results, resulting to proper treatments and ultimately to healthy lives.
• Purpose for the field of research:  To create, support and conduct research in the areas of Electrophysiological, Neuro-musculoskeletal Ultrasound Imaging and Vestibular Testing technologies that provide the necessary evidence for the proper application and utilization of these technologies
Our Team:
Founder: Dr. Dimitrios Kostopoulos is ABPTS Board Certified in clinical electrophysiology testing with over 15 years experience and numerous publications.
•      Dr. Kostopoulos is one of very few (less than 200) Electrophysiology Specialists worldwide who have achieved a Doctorate of Science Degree (DSc) in Clinical Electrophysiology Testing.
•      He is a member of SACE (Specialization Academy of Content Experts) for the electrophysiology board exam of ABPTS & a member of AANEM (American Academy of Neuromuscular & Electrodiagnostic Medicine)
•      His business partner Dr. Kostas Rizopoulos is certified in EMG/NCS & Musculoskeletal Ultrasound Testing and has numerous publications.
---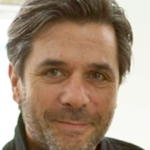 Co-Founder: Dr. Rizopoulos has a Doctorate degree with focus in business administration, marketing, PR & management and he is the co-founder or several successful businesses in healthcare & education.
Dr. Kostopoulos & Dr. Rizopoulos are the owners of Hands-On EMG Testing which provides evidence-based high quality testing and a unique opportunity for business growth, while providing patients with valuable and necessary services.
•      Established 13 years ago
•      Performed over 70,000 tests
•      Helped over 30,000 patients & over 100 healthcare professionals
---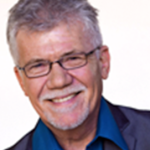 Co-Founder: Mr. Craig Ferreira is the co- founder, Chairman & CEO of Survival Strategies International, Inc. SSI is one of the leading training and consulting companies in the field.
•      Craig has over 30 years experience in business consulting in the healthcare field and has serviced, along with his staff in Burbank, California, over 4500 professionals to achieve greater business success.
•      SSI and Craig have received several awards for their contributions to the business world.
---
Jerrold Gordon
VP of Sales, Marketing and Administration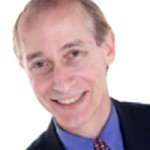 Jerrold was born in Chicago, IL and has a BS in Engineering plus numerous courses in business, marketing, sales and administration including Executive Training.  Additionally, he has taught courses/workshops in these subjects.
On the application side, he has marketed nutritional seminars to private practices and doctors and consulted with them; performed numerous marketing projects for small companies; plus worked for and sold to Fortune 500 companies like HP, Litton and Honeywell.  In the '90s as VP of Sales and Marketing, he took a Chinese based company doing $1.5M/year in the US to $18M/year in 8 years.